Exhibition
July 21, 2023 – September 12, 2023, Bildraum Bodensee
Clara Oppel
Opening: Friday, July 21, 7 p.m
Finissage, Artist Talk & Catalog Presentation: Tuesday, September 12, 7 p.m.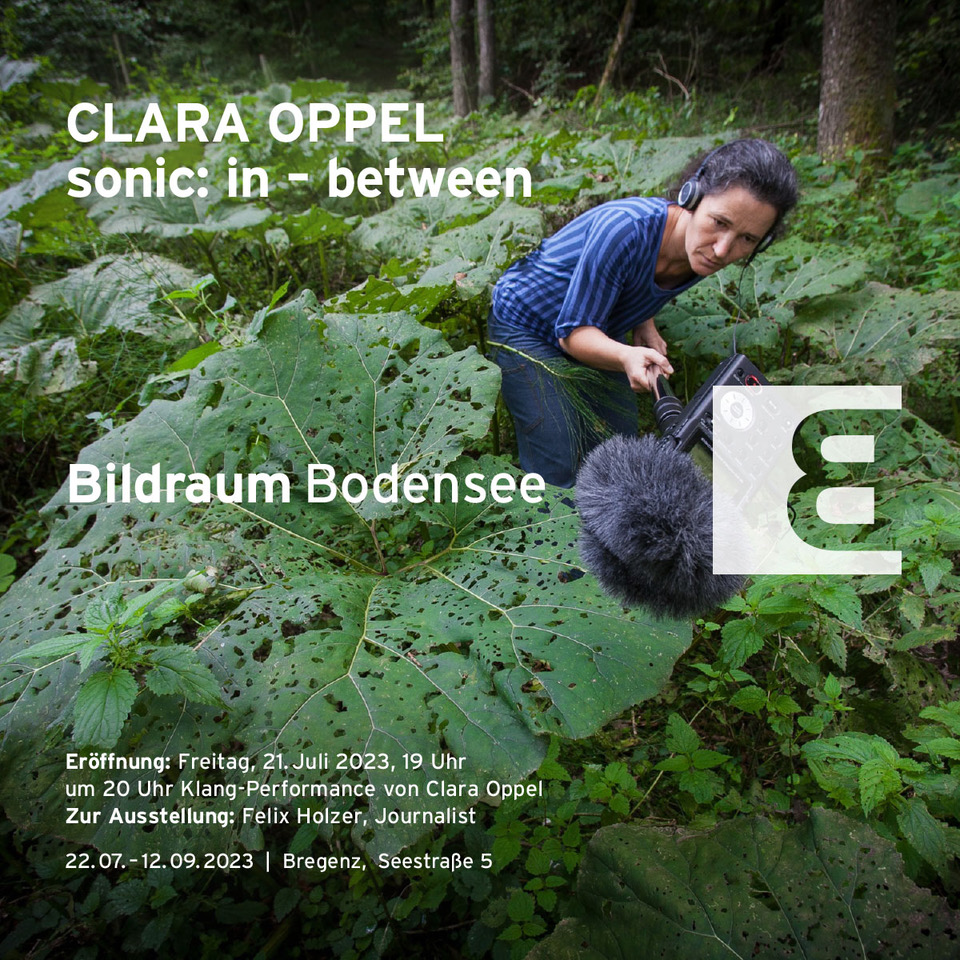 Clara Oppel works at the intersections of sound, space, installation and sculpture. In the symbiosis of image and space, she creates walk-in spatial sculptures that penetrate deeply into the matter of perception.
The center of the exhibition is an eight-channel sound sculpture created for Bildraum Bodensee, a spatial work made of countless loudspeakers and cables. In the field of tension between acoustic and visual perception, the materialless sound takes on a physical appearance of synesthetic quality.
More information on the website of Bildraum Bodensee
Download invitation PDF